Testimonials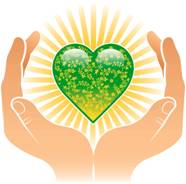 Here's what our customers have to say about RescueMe Massage.
.
.
"Another great massage from Loren! I have been coming to her for over a year and wouldn't go anywhere else!" --Mary D.
"Loren is great - best massage in the area." --Michele from Connecticut
"Rescue Me Massage - everytime is amazing! I highly recommend them!" --Sincerely, April Burnett
"Don't think I'll ever go to another massage place besides Rescue Me, I have had back problems for about 2 years and have not found a solution for it until I saw Loren and now I try to make a massage every 3 months, so I can function again!" --Thank you, Solutions Pest Mgt Inc.
"Came to Rescue Me Massage to help relax after a somewhat stressful year, was very pleased with the outcome of my massage with therapist Bill Miller" --Kelly, Fawcett Memorial Hospital
"An excellent release and a wonderful beginning to the rest of the day. Thank you!!" --CC, Ballet Dancer Instructor
"Came to Lauren with severe leg left leg pain from butt thru knee to shin on crutches. After an hour I could at least walk without so much pain. Lauren has worked on me many times always relieving painful areas. I will return. She is knowledgeable and works with all areas of massage." --Candy from a YaYa Hair Hut
"This is my second summer session with Loren and she is awesome! She has relieved my hip pain with massage, stretching and other techniques. Loren is professional, personable and genuinely dedicated to promoting health and wellness. She has created a comfortable environment to relax and heal". --Jen
"My mom always talks about this place. It is more than worth the drive from Naples. Thank you!" --Amber
"A wonderful feeling and so needed. Made for a great day! Thank you Loren. Thanks ever so much" --Wade Hamm, Custom Concrete & Masonry
"Great massage, best I have had. Would recommend to anyone." --Thanks much, Denis
"My experience at RescueMe Massage has been fantastic. I came here for the relaxation, peace, and self indulgence, which I received. Then I injured my low back which made me miss a full day of work...after one 1/2 session w/ Loren I went back to work full time, no restrictions. Bravo to Loren." --Dannie Marie
"Loren is very caring and truly nurturing! I highly recommend her!"