RescueMe Massage LLC.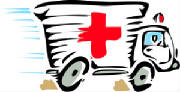 "Rescuing One Body at a Time"
NEW HOURS
Open Mon-Fri. 10-8 and Saturday 9-8 Sunday 12-6 By APPOINTMENT
20101 Peachland Blvd Unit 209 Port Charlotte FL 33954 l Cell: 239.738.3236 l Phone: 941.235.9800
OR
3630 N Access Rd Englewood FL 34224
***Click here to book. Be sure to pick the correct location.
Click here to Like us on Facebook to keep updated on sales.
RescueMe Massage offers a full range of services. We are professionally trained in the latest techniques and products available to our industry. Our service and dedication to our clients is unsurpassed. Our goal is to relieve whatever is ailing you. Whether you are suffering from everyday stress or a chronic injury, become rescued today!
About the Owner
Loren Arnot Smith is originally from Virginia where she graduated from Christopher Newport University with a Bachelor of Arts Degree in Communication Studies. 17 years ago she moved to Florida with her husband Brian. Shortly after moving she graduated from Florida Academy of Massage & Skin Care located in Fort Myers, FL. By combining her communication skills with her interest in helping people, she has now opened RescueMe Massage LLC. to spread the benefits of Massage Therapy, one body at a time. Email her at
loren@rescuememassage.com